Brazil Blocks Online Gambling Transactions
Online gambling transactions might be banned in Brazil as well as other modes of digital payments for gambling at international online casinos.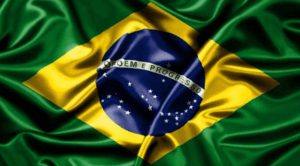 Ciro Nogueira, the Senator of Brazil, recently introduced a bill that focuses on closing the loophole on the current online gambling regulations in Brazil. The current law permits online casino players in Brazil to place their wagers at any international casino site. The studies brought forward estimated that players in Brazil spend about NZD$950 million on gaming activities per annum.
Furthermore, online casino operators based in Brazil are currently prohibited from offering their services to players in the country. However, though most types of gambling are forbidden in the country, the current gambling bill is evaded. This means that it allows online casino players in the country to gamble at their desired casino games at international sites.
Online Gambling Transactions Ban – Details
The senator gave an explanation that the proposed bill looked at online gambling just the same way as other markets such as Australia, the USA and France did. More so, he added that the aim is to prevent, Brazilian online players and the country itself from losing income to international entities. More so, the state loses millions of dollars due to untaxed money that is going to international unlicensed online casino operators.
Under the proposed bill, the country's Central Bank will then introduce mechanisms and rules that will assist in preventing players in Brazil from making online transactions to international internet casinos. More so, the bill will be in support of the legalisation of online casino gambling, but responsibly. However, it is yet to be announced whether the Senator's bill will gain the necessary momentum for it to be passed as law.
Overview
According to several studies, Brazil has been reported to have the potential to be one of the largest online casino gambling industries in the world. To add on, Brazil's Legal Gaming Institute indicated that NZD$6.4 billion is generated from online casino gambling activities per year. With regards to placing wagers at online casinos, Brazil's gaming market is valued at approximately NZD$17.6 billion.
In a nutshell, it is one of our goals to provide players in New Zealand with the latest online casino news. So Kiwis, rest assured that with top casino gambling news – both local and international, Kiwi Casinos has you covered!
Our Reader Score
[Total: 13 Average: 3.6/5]