Poker Machines Spending Up in AU State, Victoria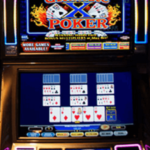 Poker machines spending by Victorian residents increased in the past financial year. In the 2018/19 financial year-end report, it's revealed that gamblers in the Australian state have lost $2.7 billion. This has become the second-highest losses since the introduction of the Pokies. The report, released by the Victorian Commission for Gambling and Liquor Regulation, VCGLR, dictates that Greater Dandenong residents have incurred more losses than other AU states. Every Year in July the VCGLR releases the previous financial year records.
There are other regions are said to be spending $100 million on poker machines annually. The regions that were mentioned were Whittlesea as well as Geelong. According to research that was conducted by gambling researcher at Monash University, Dr Charles Livingstone, the poker machines are intense in areas that seem to be disadvantaged. Dr Livingstone further cemented that pokies were being enjoyed by many as a form of distress.  On average, adults in Victoria have spent around $530, this according to the latest stats.
Who's to blame for the Poker Machines Problem?
According to Dr Livingstone, the state is reluctant to help with the poker machines problem because it brings in revenue. He stated that there needs to be a change at both federal and state levels. Gaming and Liquor Regulation Minister, Marlene Kairouz, has stated that she is committed to eradicating this problem. While she acknowledged the legitimacy of the gambling industry, she maintained that there are some serious issues that stem from it.
What can be done?
The losses incurred by kiwis are just one part of the pokies problem arising in the region. Reverend Tim Costello of the Alliance for Gambling Reform stated that the state needs to take problem gambling as a public health issue. He stated that playing poker machines results in compulsive gambling.
There is much more damage than pokies can cause than just increased losses that would have ripple effects across society. Therefore, treating it as a national crisis is the way to go, according to Rev. Costello.
Check Out More News Here:
Our Reader Score
[Total: 13 Average: 3.6/5]