Gambling Law Reform Poses Concern for Poker Machines
Community organisations in Western Australia stated their gambling distress with the ban on virtual gaming machines was lifted in the country. The law allows local punters to make wagers on virtual racing machines. The Legislative Council of the country's parliament voted to pass a legislation reform package for the racing sector in Western Australia. The implementation of the law is presumed to make the WA TAB happen. Besides that, the legislation also involves an allocation where the TAB businesses will be permitted to offer gambling to their players.
A few community organisations are scared that this move can facilitate the implementation of poker machines. The Western Australian Council of Social Service (WACOSS) accused the parliament of Western Australia of purposely voting to increase gambling harm in the community. Chris Twomey, the leader of police and research at WACOSS, public health specialists and other leaders with the community service reached out to council members to state their worry following the influence of the racing machines. He further said that a growing number of citizens have been facing gambling harm.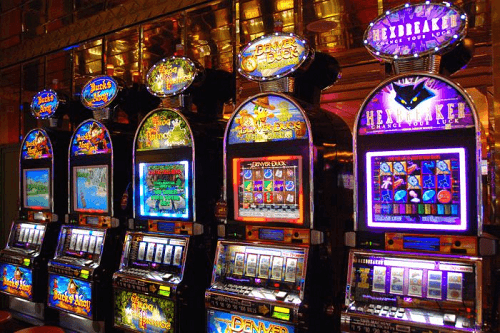 Australia Aiming To Decrease Gambling Harm
Western Australia stands out from other AU states with regard to pokies. They have strict laws that prohibit these gaming machines from working at any other location than the one casino in the country. According to some professionals, it's contradictory that the rest of Australia was attempting to decrease gambling by implementing more strict laws. On the other end, Western Australia is trying to do the opposite and move towards a liberated gambling sector. Chris Twomey pointed out that anything that increases the gambling opportunities and can possibly raise the rates of gambling harm will not be tolerated.
Chris Twomey avoided the disagreements that the animated racing game Trackside of TAB was more familiar with racing than poker machines. He also added that simulated racing is an electronic gambling machine. This means that the winner is randomly picked and the odds are general.
Overview of Gambling in Australia
An organisation like the AnglicareWA was against the step. Mark Glasson, the chief executive officer of AnglicareWA said that even though the step has been taken, the government can still change its decision. He asked the labour members of parliament to stop the dangers of gambling that can affect Western Australian families if the above decision follows through. Bet Wyatt said the organisations from the community are hypocrites. He mentioned that the organisations that are against gambling have been benefiting from the cash taken from gamblers in Western Australia.
Latest News
Our Reader Score
[Total: 13 Average: 3.6/5]